Let's see some highly classified and most expensive clothing brands in 2021 which are also liked by many richest celebrities. The fashion industry is growing very fast and sustaining in the top list is getting harder.
The 10 Most Expensive Clothing Brands In the World [2021]
Net Worth: $1.65 Billion
Brand Country: Italy
Founded: 1985
Founder: Stefano Gabbana, Domenico Dolce
CEO: Alfonso Dolce
Brand's Products: Clothing, footwear, handbags, sunglasses, watches, jewelry, perfumes, and cosmetics
Parent Organization: Dolce & Gabbana Luxembourg S.a.r.l.
Dolce and Gabbana are known all over the world for their prints, texture, and quality. This luxurious brand is one of the most expensive clothing brands in the world as it has gained immense fame over the years. Dolce and Gabbana symbolize elevated social status. It is known for some of the best haute-couture in the world along with its animal prints.
The Italian origin brand was formed by two friends Stefano Gabbana and Domenico Dolce in the year 1985. Its products are available in most countries of the world. Dolce and Gabbana are associated with luxury retail and deals in cosmetics, perfumes, jewelry, handbags, and of course, clothes.
Dolce and Gabbana have designed clothes for several celebrities like Madonna, Beyonce, Kylie Minogue, and Missy Elliot. The brand has been an avid participant of several fashion shows and has received quite a few rewards for their high-end products.
Dolce & Gabbana Rose/Key Embroidered High Vally Boots – Price: $3.895
Dolce & Gabbana Cardigan with Embroidered Fur Flowers – Price: $2.395
Dolce & Gabbana Key and Floral Print Kimono Coat – Price: $4.495
Dolce & Gabbana Leather Collar Lace Blazer – Price: $4.645
Dolce & Gabbana Jeweled-Button Pea Coat – Price: $5.375
---
Net Worth: $7.14 Billion
Brand Country: United Kingdom
Founded: 1856
Founder: Thomas Burberry
CEO: Marco Gobbetti
Brand's Products: Accessories, Clothing, Cosmetics, Perfumes
Best Creation: The Duchess of Cambridge's dress
With a brand net worth of nearly 3.4 billion dollars and brand value of 5.87 billion dollars, Burberry has managed to gain acceptance in the hearts of its customers. It is associated with the fashion industry and deals in trench coats, cosmetics, sunglasses, fragrances, and ready-to-wear.
Burberry has the distinction of being one of the oldest fashion brands in the international arena. It is of British origin and was founded by Thomas Burberry in the year 1856. With headquarters in London, the brand has managed to spread its product presence to a worldwide market.
Burberry has become one of the most expensive clothing brands in the world. The checkered khaki plaid jacket has become its signature style.
Innovative and exclusivity are its main mantras that have taken the brand to unimaginable heights. Celebrities that have worn Burberry and taken it to further limelight are Romeo Beckham and Emma Watson.
Most Expensive Burberry Items
Three-quarter length double-breasted trench coat owned by Audrey Hepburn, sold by Christie's London in 2017: $94,906
A limited edition Burberry women's trench coat made from peacock feathers, worn by Anna Wintour of American Vogue: $30,310
---
Net Worth: $5.6 Billion
Brand Country: United States
Founded: 1967
Founder: Ralph Lauren
CEO: Patrice Louvet
Employees: 18,250 People
Brand's Products: Luxury clothing, Footwear, etc.
Ralph Lauren has a unique identity of its own, and this is the reason why it is acknowledged as the most expensive brand in the world. Classic designs integrated with emerging trends have helped the brand to create a distinct place for itself. It has become one of the most expensive clothing brands in the world through its eye for details and exquisite craftsmanship.
Ralph Lauren is an American-origin brand that has successfully captured the spirit of America. Founded in the year 1967 by its founder Ralph Lauren, the brand is associated with the lifestyle and apparel industry. It deals in luxury clothing, jewelry, furniture, fragrances, and footwear.
Most Expensive Ralph Lauren Items
Purple Label Crocodile Duffel Bag: $25,000
Purple Label Gregory Handmade Tailcoat Tuxedo: $9,995
---
Net Worth: $9 Billion
Founded: 1909
Founder: Coco Chanel
CEO: Alain Wertheimer
Creative Director: Virginie Viard
Brand's Products: clothes, handbags, sunglasses, footwear, cosmetics, fragrance, jewelry, belts, leather goods
Parent Organization: CHANEL International B.V.
Best Creation: The little black dress
Famously founded by Coco Chanel in 1909, the Chanel brand that still bears her name has been a staple of women's high fashion for more than a century.
Known for its iconic perfume, Chanel No. 7, the brand is both a historic pioneer and a modern powerhouse.
Today Chanel offers everything from haute couture fashion and fine jewelers to makeup, perfume and more.
Most Expensive Chanel Items
Limited edition Chanel Diamond bag decorated with 334 diamonds and with an18 karat gold carrying chain: $261,000 estimated value.
Two rare Coco Chanel and Fulco di Verdura gem-set and gold brooches sold at Christie's New York in 2004: $192,300
Chanel fishing kit: $18,000
---
Net Worth: $11.1 Billion
Brand Country: Italy
Founded: 1913
Founder: Mario Prada
CEO: Nicht Wassil
Brand's Products: Clothing, Leather handbags, accessories, shoes, fragrances and cosmetics, spirits, cell phone, watches, wine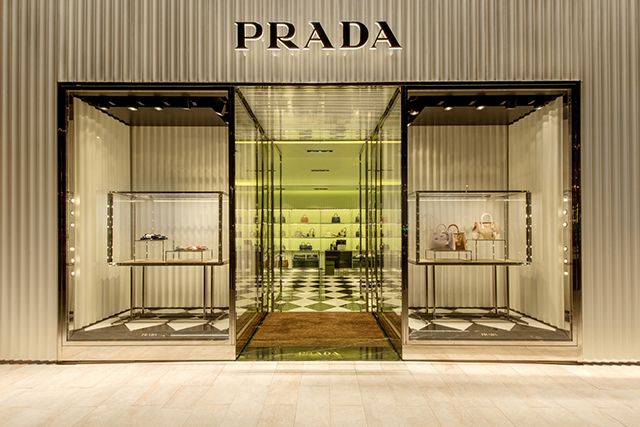 You're not going to believe it: Prada is another luxury Italian designer that ranks among the planet's most expensive clothing brands.
(The Italians like to live large.)
Best known for its leather handbags, today Prada dabbles in pretty much every aspect of the clothing world, from ready-to-wear pieces to travel accessories, shoes, and more.
Most Expensive Prada Items
The Brandy Top Handle V2 ostrich leather handbag – $10,200
Prada Papaya Hobo Bag: $8,600
---
Net Worth: $1.77 Billion
Brand Country: France
Founded: 1837
Founder: Thierry Hermes
CEO: Axel Dumas
Brand's Products: High-fashion clothing, retail, accessories manufacture
As the oldest brand on this list, Hermès made its debut in Paris in 1837 as a saddlery and harness workshop, serving European noblemen and women. It wouldn't be for another 100 years that the company would introduce its first non-equestrian item—a square silk scarf. Today Hermès is one of the most iconic high-fashion brands on earth, retailing leather goods as well as jewelry, watches, ready-to-wear apparel, fragrances and more. In 2019, one of its purses—made from rare white crocodile and palladium—auctioned at Christie's Hong Kong for an astonishing $242,000.
Most Expensive Hermes Items
Hermes Matte Crocodile Birkin Bag – $120,000
Hermes Chaine d' Ancre Gold Necklace Jewelry – $27,400
Hermes Orion Suitcase Travel Bag – $10,300
---
Net Worth: $18.9 Billion
Brand Country: Sweden
Founded: 1947
Founder: Erling Persson
Owner: Stefan Persson (28%)
CEO: Karl-Johan Persson
Brand's Products: Clothing, accessories
Being a pioneer in fast fashion, H&M is now the world's other most expensive clothing brand. This brand is also known for its fastest growing and largest clothing retailer. No wonder, with the best quality and ensuring a high manufacturing process this brand offers clothes that are famous across the world. H&M has the capability of launching products according to the new fashion trend in a very fast way. With the demand of the consumers, this clothing brand has gained fame at a formidable rate. Targeting women mostly a young age, this brand launches fashion collections at an attractive rate that holds its customer flow.
Most Expensive H&M Items
---
Net Worth: $20.18 Billion (Kering)
Brand Country: Italy
Founded: 1921
Founder: Guccio Gucci
CEO: Marco Bizzarri
Creative Director: Alessandro Michele
Brand's Products: clothing, cosmetics, shoes, accessories, handbags, watches, belts
Based in Florence, Italy, Gucci is probably best known for its women's handbags, shoes and accessories.
But don't let its rep for womenswear fool you: the brand also offers a full line of menswear, along with non-clothing products like home decor and beauty products.
Most Expensive Gucci Items
Gucci Stuart Hughes Belt: $250,000
Rock crystal and 18K gold ear pendants auctioned by Christie's in 2011: $74,500
Gucci gold sequin dress worn by Beyonce: $12,900
Gucci Men's I-Digital Grammy Special Edition Watch, worn by Kanye West: $7,900
---
Net Worth: $70.39 Billion
Brand Country: France
Founded: 16 December 1946
Founder: Christian Dior
CEO: Sidney Toledano
Brand's Products: Clothing, handbags, footwear, jewelry, sunglass, fragrances, luxury good, cosmetics, and skin products
Employees: 163K People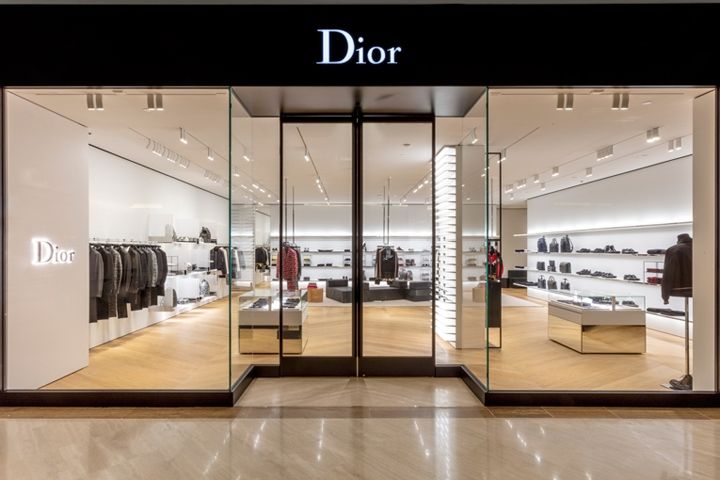 Dior is the first fashion brand that introduces us to the evening gown. Royal fans are there on their list such as Princess Diana. However, this brand focused on women's wear primarily but now it is also working for men. Only in three years after being founded, this brand made up to five percent of France's total export revenue. Dior is the top-row cosmetic brand in the world.
Most Expensive Dior Items
Christian Dior Haute Couture chartreuse gown worn by Nicole Kidman to the 1997 Oscars, designed by John Galliano: $2 million
1968 Silver encrusted brocade evening gown with matching bag owned by Elizabeth Taylor, sold at Christie's in 2011: $362,500
White peplum dress worn by Charlize Theron at the 2013 Oscars ceremony: $100,000
---
Net Worth: $150 Billion
Brand Country: France
Founded: 1854
Founder: Louis Vuitton
CEO: Michael Burke
Creative Director: Nicolas Ghesquiere
Employees: 121k People
Products: Luxury goods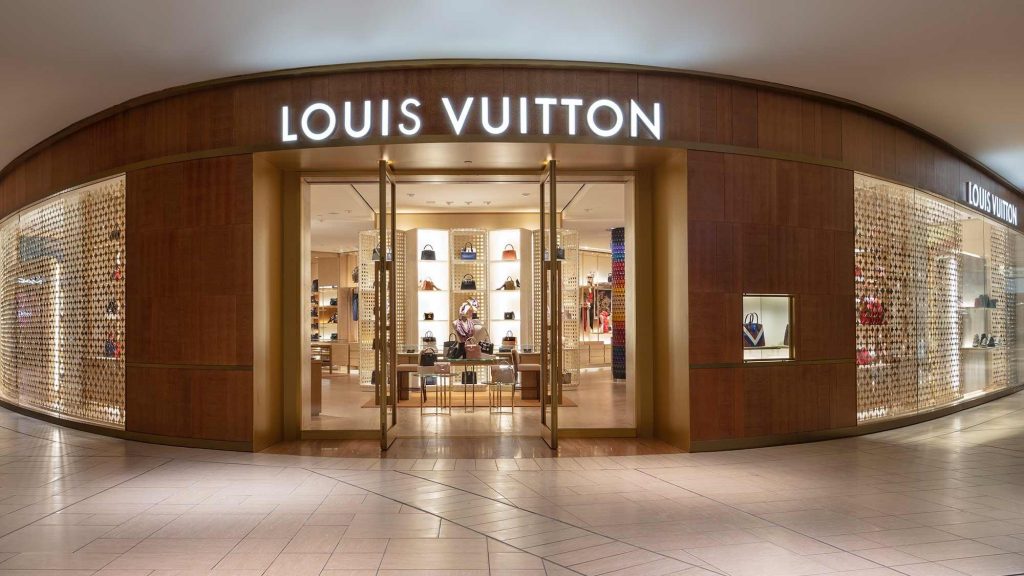 With some strong business policies, the Louis Vuitton clothing brand is now empowering the clothing market. This brand possesses the world's most expensive clothing brand ever! All their products are so unique and demandable that even after not giving any discount on any of their products they do not lose the fame. Louis Vuitton offers its customers handbags that are totally handcrafted with the best material possible. In every season they launch new trends and they burn or shred all their old products to maintain the product's class, value, and quality. Thus, with a minimal sale target and high manufacturing cost, Louis Vuitton offers the most expensive product.
Most Expensive Louis Vuitton Items
Steiff Louis Vuitton Teddy Bear: $2.1 million
Louis Vuitton Urban Satchel – decorated with recycled water bottles and chewing gum packets: $150,000.
The Kusama Pumpkin Minaudiere Jewel Bag – a collaboration between the Japanese artist Yayoi Kusama and Louis Vuitton: $133,430
Louis Vuitton Pur Oud 100 ml – a limited edition perfume of 2000 bottles containing natural oud essence: $1470
---
What is the most expensive clothing brand in the world in 2021?
Louis Vuitton
With some strong business policies, the Louis Vuitton clothing brand is now empowering the clothing market. This brand possesses the world's most expensive clothing brand ever!
What are the most expensive clothing brands in the world in 2021?

01. Louis Vuitton
02. Dior
03. Gucci
04. H&M
05. Hermes
06. Prada
07. Chanel
08. Ralph Lauren
09. Burberry
10. Dolce and Gabbana
What is the most expensive Louis Vuitton item?


Steiff Louis Vuitton Teddy Bear – $2.1 Million
Steiff bears are known to be the most expensive bears in the world. According to the Guinness book of a world record, the most expensive teddy bears ever sold was in 2000 in Monaco. This brand sells the most collectible bears in the world.