Apple Watch Series 5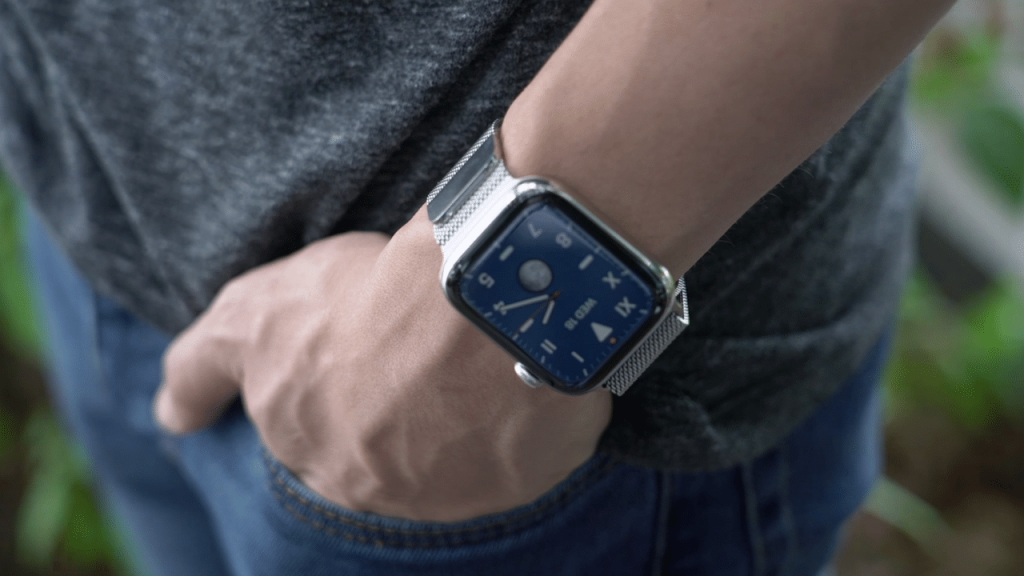 The Apple Watch Series 5 is so far ahead of anything that professes to be a peer, there's only one reason not to buy one: You want multi-day battery life. Otherwise, you're not going to find a smartwatch with a better screen, more advanced sensors, nicer design, or stronger app support.
I've tested smartwatches from just about every manufacturer—Samsung, Fitbit, Fossil, LG, Huawei, Mobvoi, Withings, etc.—and nothing really comes close to the polish and performance Apple has delivered. Apple haters will scoff at that notion, but the truth of the matter is, if Apple offered an iPhone-free version of the Series 5 watch, it would instantly become the best selling Android wearable. Nothing under the Wear OS umbrella even comes close, and even Samsung's Tizen-based watches pale in comparison to the seamless, frictionless experience the Apple Watch brings. If anything, it's so good it's becoming old hat at this point, and its deficiencies are becoming more glaring.
All that superiority comes at a steep price. The Apple Watch Series 5, like the Series 4 it replaces, starts at $399 and tops out at $1,350, depending on your choice of size, connectivity, and finish. But if you want the best, it'll be worth every penny. You might be happy with a $199 Fitbit Versa 2 or $279 Samsung Galaxy Watch Active 2, but you'll be sacrificing something, whether it's the ECG monitor or an ESPN app. But most importantly, you won't love it like an Apple Watch Series 5.
Always On makes all the difference ……..
While the new Apple Watch looks identical to the model it replaces, there is some new tech inside. Apple has added a compass to power the new app, as well as twice as much storage for music and apps:
ECG
Optical heart (2nd gen)
GPS/GNSS
Barometric Altimeter
50M water resistance
Accelerometer
Gyroscope
Compass
Capacity 32GB
Sony WH-1000XM3
The best noise-cancelling headphones in the world.
The Good The excellent-sounding Sony WH-1000XM3 is more comfortable and 20% lighter than its predecessor. It offers slightly improved noise canceling and performs better as a headset for making calls. Battery life is strong, and it has some nifty extra features geared toward frequent travelers.
The Bad Your ears can get a little warm inside the ear cups. I encountered some adaptive noise-canceling hiccups.
The Bottom Line With its comfortable fit and superb performance, the Sony WH-1000XM3 is the noise-canceling headphone to beat.
for more than a year Sony's WH-1000XM3 has been the highest-rated wireless noise-canceling headphone on CNET, and it's still my favorite overall. It's still hard to beat its combination of design, features and performance — both its sound and noise-canceling capabilities. Priced at $350, £330 or AU$499, the WH-1000XM3 is regularly discounted to $300 and sometimes less.
Several top noise-canceling models, including Bose's Noise Cancelling Headphones 700, arrived in 2019. When I reviewed the Bose I compared the two in depth and they ended up neck-and-neck overall. The Sony WH-1000XM3 was slightly more comfortable, with better battery life (30 hours compared to the Bose's 20) and meatier bass sound. Meanwhile the Bose 700 has a sturdier headband, always-on Alexa voice assistant as an option, more detailed sound and superior performance for making calls. The biggest difference is price: The Bose is currently $400, so the Sony is definitely the superior value.
AKASO Brave 4 4K 20MP WiFi Action Camera
Best Wearable Camera 2020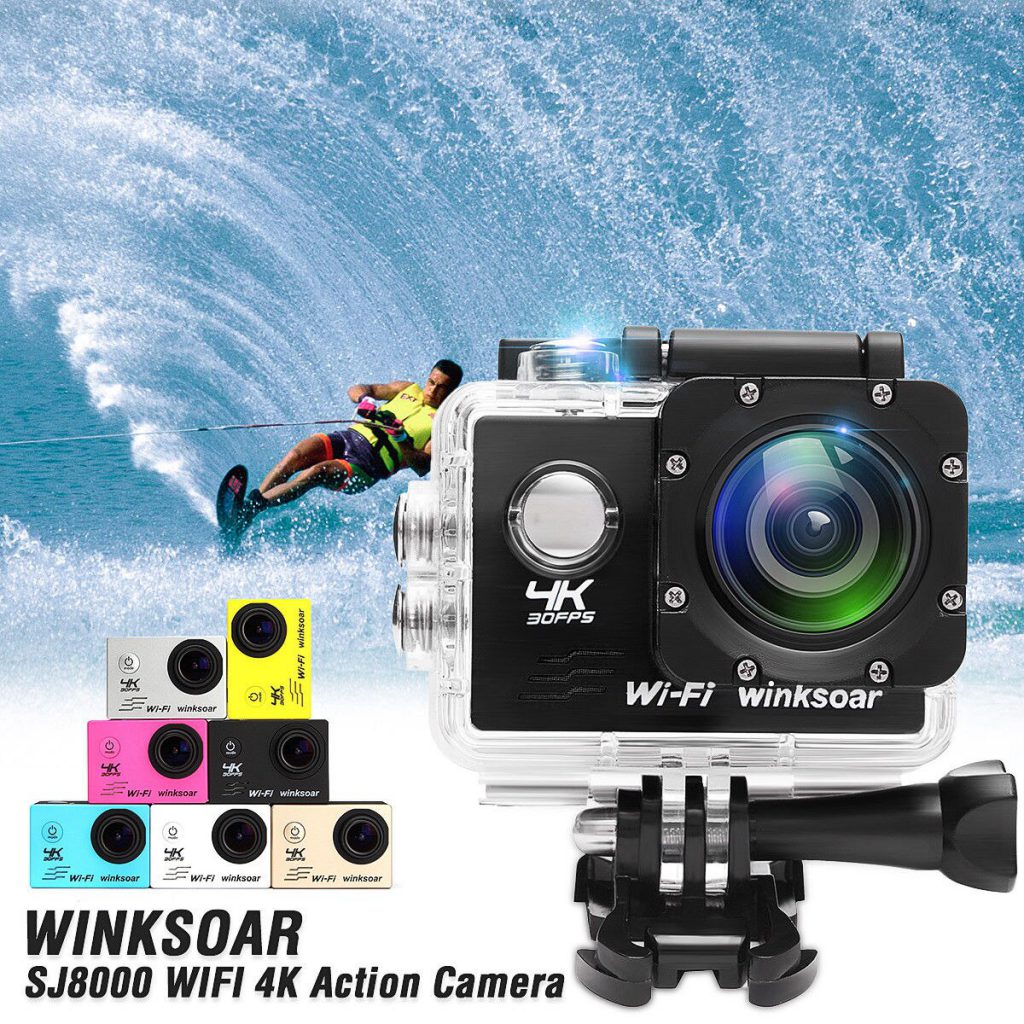 AKASO is a brand that's mostly known for their well priced action cameras. They have really taken over the budget market. It has been over a year since I reviewed their very first action camera and it's still one of the best selling models on Amazon. So it's clear that the buyers are mostly happy with it. I'm happy to see that they have also decided to come out with new models. Especially since other companies have started making cheaper versions as well. So I decided to buy myself the AKASO Brave 4 action camera and review it.
TECHNICAL SPECIFICATION
Dimensions: 59.5×41.8×30.3 mm / 2.34×1.65×1.19″
Weight: 61 g / 2.2 oz
Chipset: Allwinner V3
Sensor: Sony CMOS 20MP
Lens: 170°
Video resolutions: 4K 24fps; 2K 30fps; 1080p 60/30fps; 720p 120/60/30fps
Photo: 4MP (interpolated to 16 MP)
Modes: Video, Photo, Burst, Time-Lapse, Looping, Underwater
Features: WiFi, Electronic Image Stabilization
Screens: 2″ rear IPS, small front LCD
Ports: MicroUSB, HDMI, MicroSD card slot
Memory: MicroSD with Class 10 and SDXC cards, up to 64GB
Battery: 1050 mAh Li-On
Battery life: 90 minutes of 1080p at 60fps
Apple AirPods Pro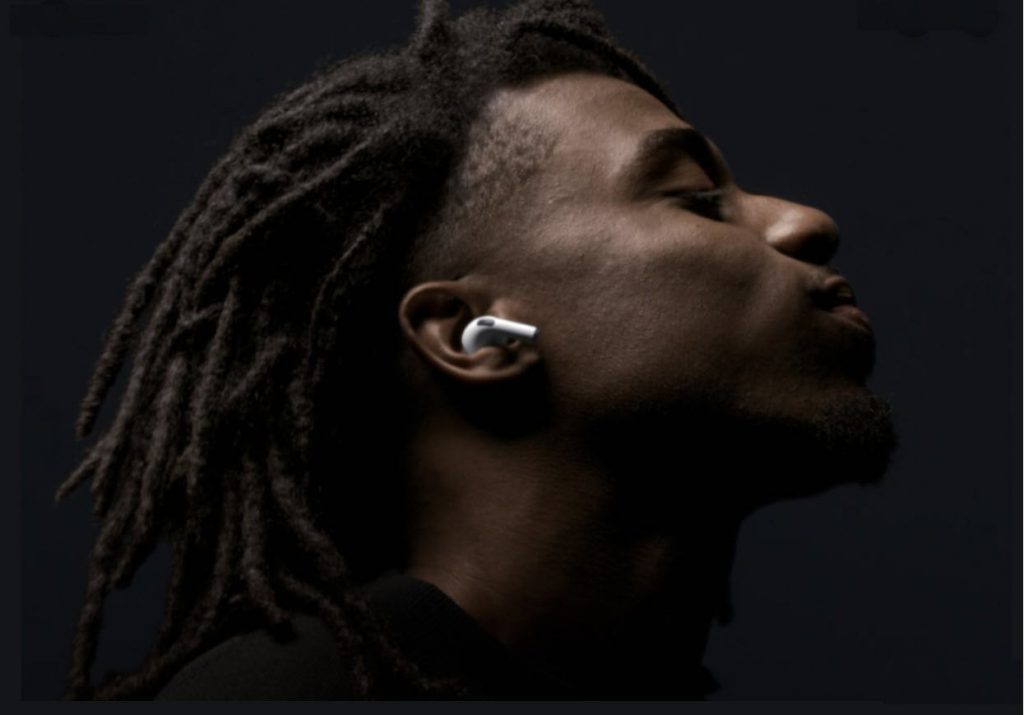 Who should buy the Apple AirPods Pro?
Apple iPhone users who want true wireless earbuds will get the most out of the AirPods Pro, and for them: these are the best true wireless earbuds for the latest generation of iPhones.
True wireless enthusiasts will like them, mostly because the options for active noise canceling in this type of gadget is fairly rare unless you pick up Beats, Sony, or Huawei models.
Gym rats and cardio monsters will appreciate that actually, y'know, stay in your ears. The sweat-resistance is a big plus here too.