Netflix's "Ginny and Georgia" has taken the streaming platform by storm, winning the hearts of millions with its captivating blend of coming-of-age challenges, intricate mother-daughter dynamics, romantic entanglements, and a thrilling touch of crime. The show follows the journey of Georgia, a resilient single mother to her teenage daughter Ginny and young son Austin, as they seek a fresh start in a quaint New England town. Yet, amidst the picturesque scenery and new relationships, Georgia's haunting past continues to cast a shadow over their lives.
Undoubtedly one of the finest series on Netflix, "Ginny and Georgia" has left its fans eagerly anticipating the announcement of a third season. However, with the uncertainty of its return and the possibility of a prolonged wait, devotees of the show might find themselves craving similar dramedies to fill the void.
Fear not, as we present a handpicked selection of the 10 best shows on Netflix that share the essence of "Ginny and Georgia." From heartwarming tales of family and friendship to riveting crime-filled narratives, this list promises to cater to your appetite for heartfelt drama and compelling storytelling. While we await further adventures with the Miller family, these captivating shows will undoubtedly keep you thoroughly entertained during the interim. So, grab your popcorn and immerse yourself in the world of these fantastic series as you embark on a thrilling binge-watching journey.
Gilmore Girls
Often likened to "Ginny and Georgia," "Gilmore Girls" is a classic mother-daughter drama that charmed audiences for years. The show revolves around the strong bond between Lorelai Gilmore and her teenage daughter, Rory. Set in the quirky small town of Stars Hollow, the series follows their adventures, conversations filled with pop culture references, and romantic entanglements. While the dynamics are different, the heartwarming relationships and witty banter make "Gilmore Girls" a must-watch for fans of "Ginny and Georgia."
Teenage Bounty Hunters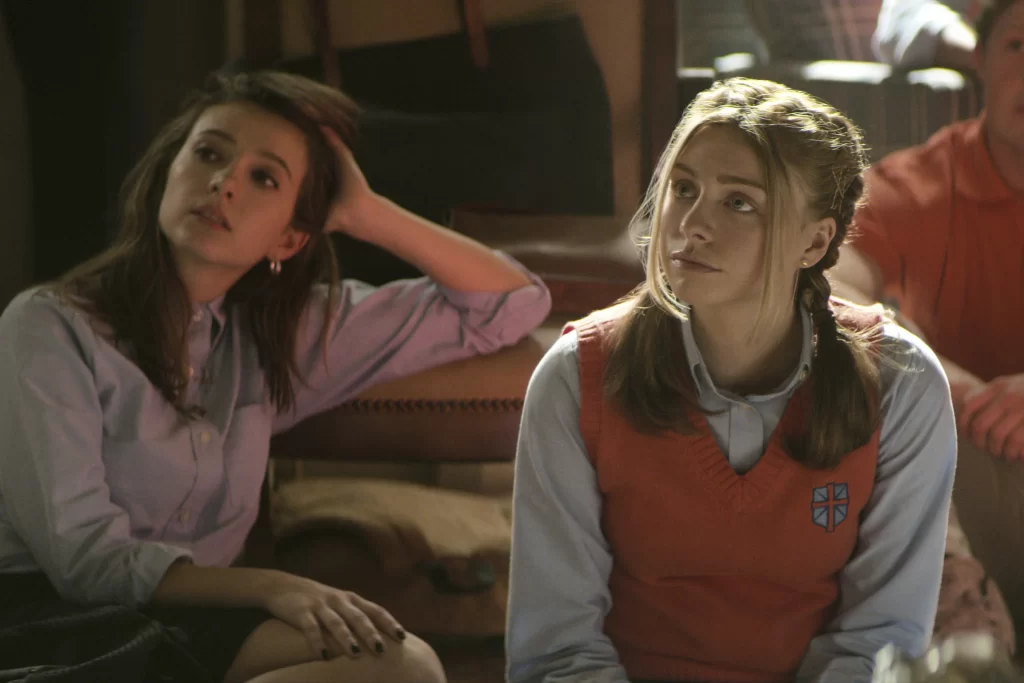 For those who enjoyed the crime-solving element in "Ginny and Georgia," "Teenage Bounty Hunters" offers a thrilling mix of drama and action. This short-lived dramedy follows fraternal twins Sterling and Blair Wesley, who balance high school life with their after-school job as bounty hunters. Under the mentorship of a seasoned bounty hunter, they navigate the criminal underworld while juggling dates and debate tournaments, making for an entertaining and adrenaline-pumping watch.
Friday Night Lights
If the small-town charm of Wellsbury, Massachusetts, appealed to you in "Ginny and Georgia," "Friday Night Lights" is another series set in a close-knit community that explores themes of family, friendship, and love. Focused on a high school football team in Texas, this critically acclaimed drama delves into the lives of its characters, providing an emotional and relatable experience for viewers.
Good Girls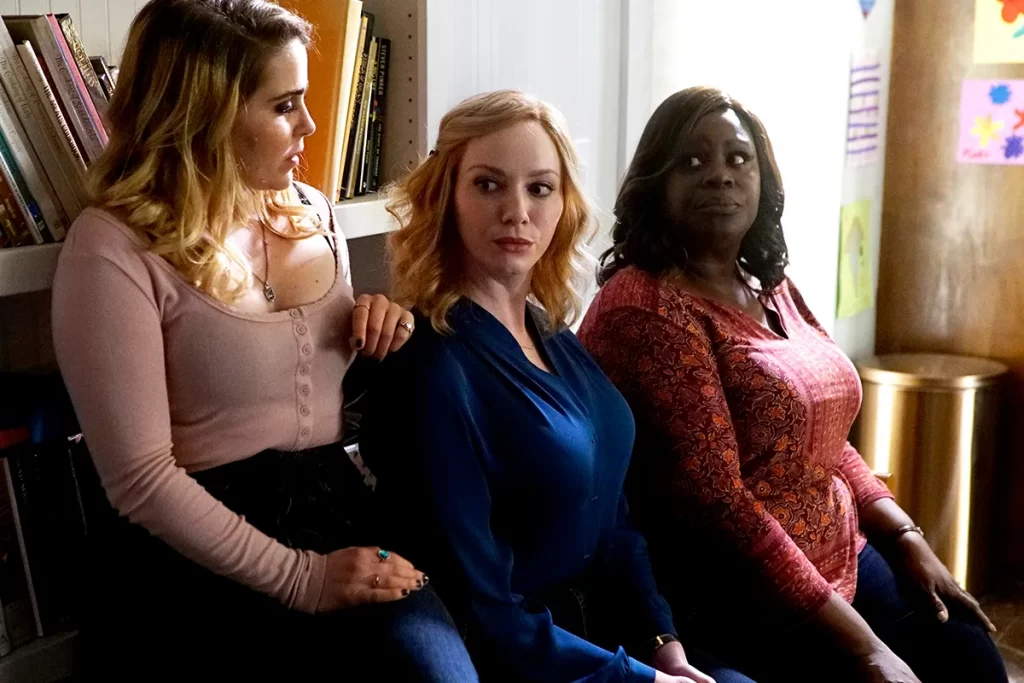 For those drawn to the darker side of "Ginny and Georgia," "Good Girls" offers an exhilarating ride through the world of crime. The show revolves around three moms – Beth, Annie, and Ruby – who rob a grocery store to solve their financial troubles. However, their decision leads to further entanglements with mobsters and a life of crime they never anticipated. The blend of drama and humor keeps viewers on the edge of their seats, making "Good Girls" an enticing watch.
Never Have I Ever
Similar to "Ginny and Georgia," "Never Have I Ever" explores the complexities of a mother-daughter relationship following a significant loss. Devi, a 15-year-old girl, and her mother Nalini navigate their lives after the death of Devi's father. With Devi striving for independence and romance, the show captures the challenges and joys of adolescence, complete with the support of friends and the pursuit of a crush.
Jane the Virgin
For fans of soapy drama and mother-daughter connections, "Jane the Virgin" is a perfect match. This telenovela-inspired series revolves around Jane Villanueva, a devout young woman who becomes pregnant after an accidental insemination. Balancing romance, drama, and a fair share of criminal intrigue, "Jane the Virgin" offers a rollercoaster of emotions that will leave viewers engaged and entertained.
Dead to Me
If you appreciated the darker elements of "Ginny and Georgia," "Dead to Me" offers a gripping narrative with a mordant sense of humor. The show follows the friendship between Jen and Judy, who meet at a grief support group. Unknown to Jen, Judy is connected to a hit-and-run accident that claimed the life of her husband. As Jen delves deeper into the mystery, their bond faces numerous challenges, revealing unexpected twists and turns along the way.
Firefly Lane
For those who cherished the strong bond between Georgia and her children in "Ginny and Georgia," "Firefly Lane" provides another tale of friendship and loyalty. The series follows the lives of Tully and Kate, who have been best friends since their teenage years. Spanning multiple timelines, "Firefly Lane" delves into the highs and lows of their enduring relationship, making it an emotional and relatable watch.
Virgin River
For viewers who appreciated the picturesque setting of "Ginny and Georgia," "Virgin River" offers another visually stunning series. Set in a remote town in California, the show follows nurse practitioner Melinda Monroe as she navigates her life while healing from past trauma. With themes of love, loss, and healing, "Virgin River" immerses viewers in its charming world and captivating characters.
Sweet Magnolias
Last but not least, "Sweet Magnolias" captures the essence of Southern charm and friendship similar to that of "Ginny and Georgia." The series revolves around three women who have been best friends since high school, as they navigate the challenges of relationships, career, and motherhood. Set in the idyllic town of Serenity, "Sweet Magnolias" offers heartwarming storytelling that will resonate with fans of heartfelt dramas.
Final Words
While eagerly awaiting the potential third season of "Ginny and Georgia," there's no shortage of captivating shows on Netflix to keep viewers entertained. From heartwarming mother-daughter sagas to thrilling crime capers, each series on this list captures the essence of what makes "Ginny and Georgia" so beloved. So, sit back, relax, and embark on a binge-watching journey filled with emotional highs and compelling storytelling.