The Netflix series "Ginny and Georgia", one of the widely watched series across the globe for its thrilling plot of a teenage girl, Ginny, and her family craving to settle down peacefully after so many years on the run switching places to start up fresh. The trends of the cast caught the attention of many fans opening their eyes to the wardrobe ideas that anyone can simply stun.
Norah's ribbed cut tee
In the episode "it's a face, not a mask" Norah's pink ribbed tee opens the eyes for the possibilities of matching the pink tee with either white or blue trousers.
Velvet pants of Georgia
Though velvet was known to add glamour to outfits and though most folks use velvet tops and skirts simply to look elegant, who would have thought a velvet trouser can give so much of an elegant look
Georgia miller stunned the floral off-shoulder top with her denim and it also possible to wear it with a skirt or trousers of the same material
Cynthia's yellow printed blouse
Cynthia appeared in one episode with a leaf printed blouse while trotting out the fans the possibility of wearing it with black trousers or simply white trousers to make the details of the top prominent
Daisy blouse of Maxine
The daisy blouse worn by Maxine underneath her jumpsuit sets out a casual and easy look we all long for and it can even be suited with a pair of denims and sneakers
Black maxi dress of Georgia
It was evident for the fans about Georgia's unique and ravishing taste in fashion when Georgia Miller first appeared with a maxi dress and an oversized hat on her husband's funeral
Floral pants of Maxine
Maxine's floral pants she wore with her pink crop top opens up the possible options of wearing floral pants with any plain top.
Georgia's black dress with gold sandals was jaw dropping with no doubt
The yellow skirt of Maxine
The printed floral skirt of Maxine opens up the ideas of stunning any floral skirt with any plain top (especially white would do)
Georgia's long sleeve top
The long-sleeved daisy top with denim of young Georgia is a common teenage look brought into life through the series
Abby's jacket
Abby rocked the floral jacket with her denims and it also exposes the possibilities of stunning the jacket even with a frock
Georgia's jumpsuit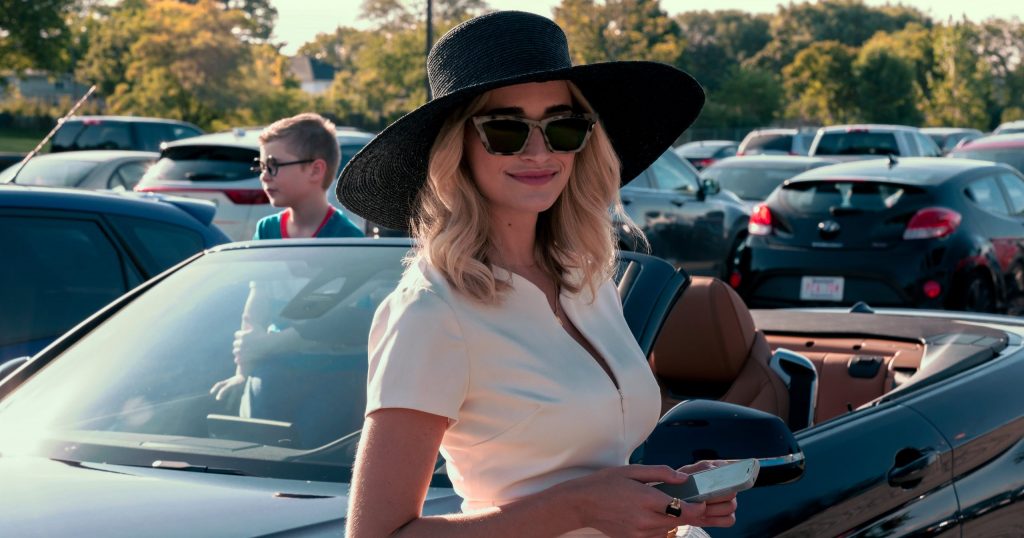 Georgia miller stunned the look of her white jumpsuit with her oversized black hat
The sweatshirts with denim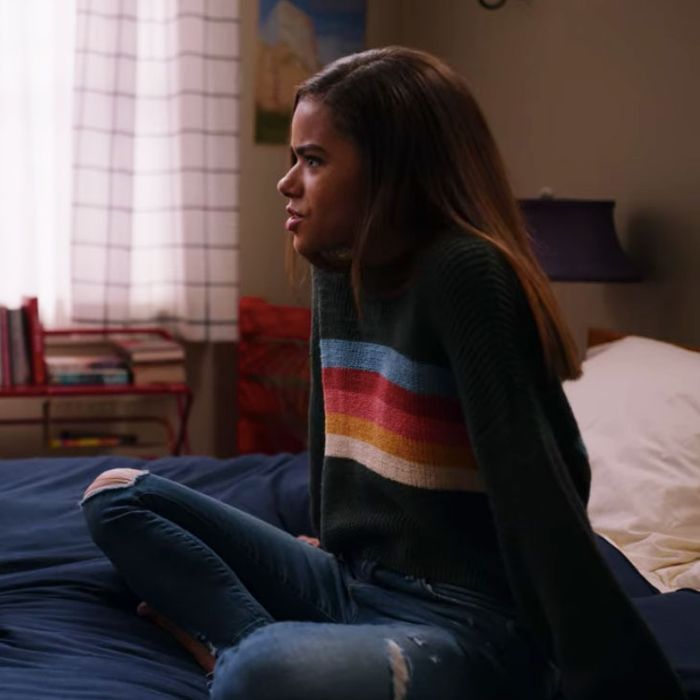 Throughout the series, Ginny simply rocked the sweatshirts and denim fad we all desire
Black tied tee with denims
Ginny's black tied tee with her denims give the fans the impetus to look casual just with an oversized tee, sneakers and a pair of denims
Maxine's Pink jacket
A plain tube top with any colourful jacket is a look that is inspired by Maxine's pink jacket
Georgia's Sweatpants and tank top
The sweatpants and tank top, a relaxing outfit worn by Gregoria Miller which was not a frequent look she was spotted during the series, but it is obviously a quarantine look we all desiderate
Georgia Miller's jackets
Hands down young Georgia owned the coolest jackets
Is anything custom on the show?
"Georgia's pale yellow winter coat in the final episode. We were inspired by Stella McCartney's beautiful midnight blue coat worn by Meghan Markle. It would be just like Georgia to be influenced by royalty! Sometimes it's hard to find the perfect piece so you just have to make it! The Britney costumes were all custom as well as Georgia's Gone with the Wind costume inspired by costume designer Walter Plunkett. We also custom-made the guard costumes and Max's costume in the Sing Sing musical in the final episode."